I am an author-illustrator with an independent studio based in Los Angeles. I design characters, make picture books, and help create story-based products. 
Current Work.
  My main focus is operating and creating for Mimochai. We make our own picture books and illustration products. I'm passionate about integrating creativity and mindfulness practices into the messages we share. I also work with other select clients/partners with shared missions to create their own story experiences, and am a member of the Society of Children's Book Writers & Illustrators (SCBWI). 
​​​​​​​
My Story.
  I started my career as a corporate lawyer before taking the leap to find my way back to my childhood dream. Growing up, I loved reading, drawing and making up characters. But due to cultural influences, I went down a very different winding path to end up where I am now. I went through professional training to be a lawyer and then relied on books and tutorials to become a self-taught creative, so I understand both sides. 
As I've gotten older, I found a deeper purpose through my mindfulness meditation practice. Thus, finding a meaningful purpose for your life's work is a topic I care a lot about. 
I think it's important to share our knowledge and pay it forward. That's why I created Cloud House and share my learnings and resources freely on social media.
Law Firm

.

I studied economics and political science at UCSD's Thurgood Marshall school and went straight through to study law at UCLA Law. I started my career as an attorney at Latham & Watkins LLP. It was actually my dream law firm, and it was intense but excellent professional training. However, in practice I found myself unfulfilled. I'd always been artistic growing up, and I was missing that part of me. In my fourth year at the firm, I decided to take the first leap towards finding a more creative career (you can read my full story in my interview with Giant Robot).
Design Agency
. I landed at a digital design studio as a project lead. We did branding and digital experiences. I was immersed in the world of graphic design and development, and worked with some amazing clients including USC's Iovine & Young Academy, the Dr. Dre-funded interdisciplinary school focused on the intersection of design, technology, and business. This intersection is something I'm very interested in. There was still something missing. My role as a project lead was limited creatively, and I kept finding myself drawing late at night despite the long agency hours.
Illustration Studio
. My drawings started gaining traction organically on Instagram (this was in its good ol' early days). I began receiving private commission requests, and decided to take the second leap from the agency to freelancing. Through concentrated effort, I grew to branding work for companies and illustrating my first published book In My World, about a boy with autism. It all really came together when I began running my own illustration and product studio, Mimochai. I realized this was my dream and where I want to be for the long term.
Product Startup
. Late 2018, a kids' apparel startup approached me to join them in-house for a year during their quick growth period. As their VP of Design & Creative, I built and lead the design and art department. My team and I created a brand guide, illustration asset library, pop-up experience, storybooks, and more.  I led pitch presentations for various creative work, including an untitled animated series that signed a shopping agreement with a Los Angeles-based studio. This unique experience helped me clarify what I did and did not want Mimochai to be. With my focus back on my studio, I look forward to the next chapter.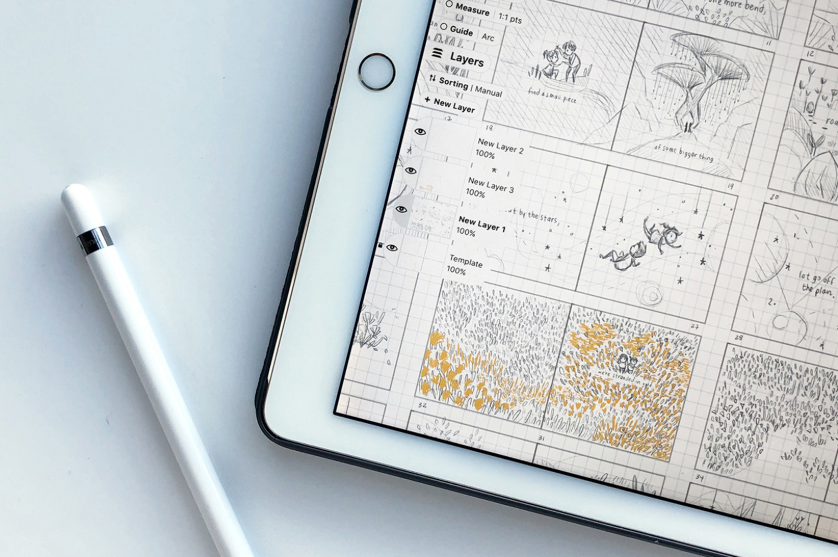 More to Life
As much as I love what I do, there's more to life than work. Wellness practices including yoga and meditation are an equally important part of my daily life. In my free time, I enjoy reading, outdoor activities, art exhibits, fun concerts, and working with my husband on our house. I care about Asian American identity issues and giving back to the community. And at the end of the day, I just like being around bright, happy people :)